Overview
Since my friends May and Pang were kidnapped from their homes in Vietnam, I've given everything I can to find them and to raise awareness of human trafficking. Sold as wives to Chinese men, May and Pang each faced the heartbreaking dilemma between her daughter and her own freedom. May and Pang's story can make a very real difference in protecting young women at risk of human trafficking - you can now see it in our award-winning documentary, 'Sisters for Sale', and help us take it further!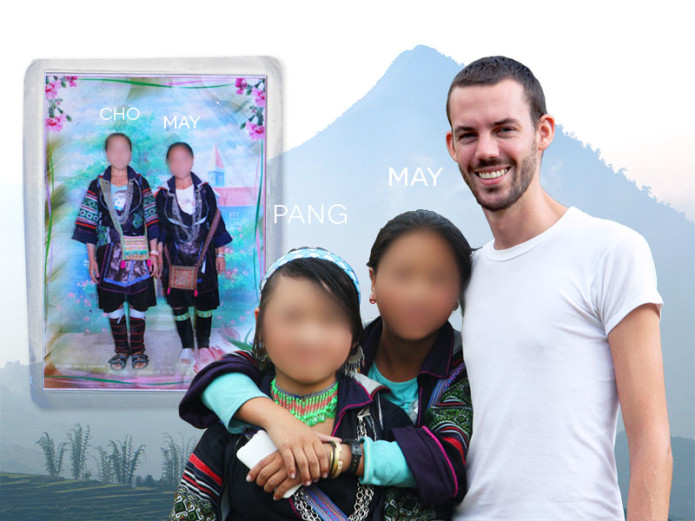 In 2010, I was teaching English in Sapa, a small town in northern Vietnam. That's where I met May, Pang and their friends, who sold handicrafts to tourists in the streets.
After I left Sapa, 5 of those 10 girls were kidnapped and trafficked into China. 4 of the girls, including May and Pang, were "lucky" to have been forced into marriage with Chinese men; the 5th girl was sold into prostitution.
They were 15 years old.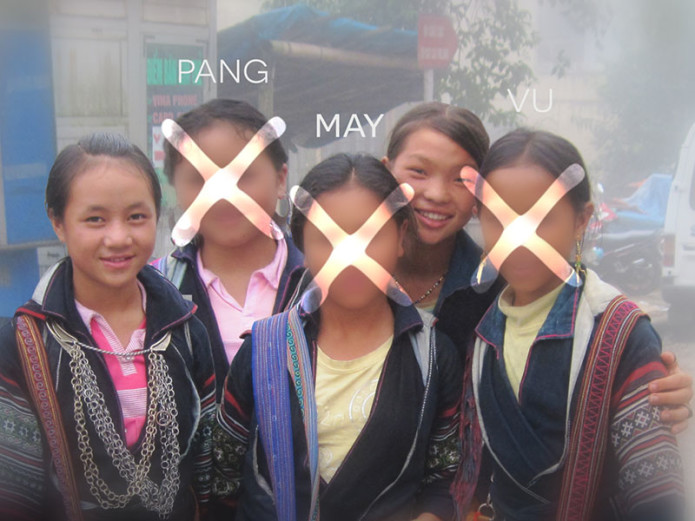 In 2013, I returned to Asia with the seemingly impossible hope of finding the missing girls. After an intense and risky 5-month investigation, I did actually find May and Pang in distant parts of China.
By that time, both May and Pang had given birth in China. Still only teenagers, each was forced to make the heartbreaking choice between her daughter and her own freedom.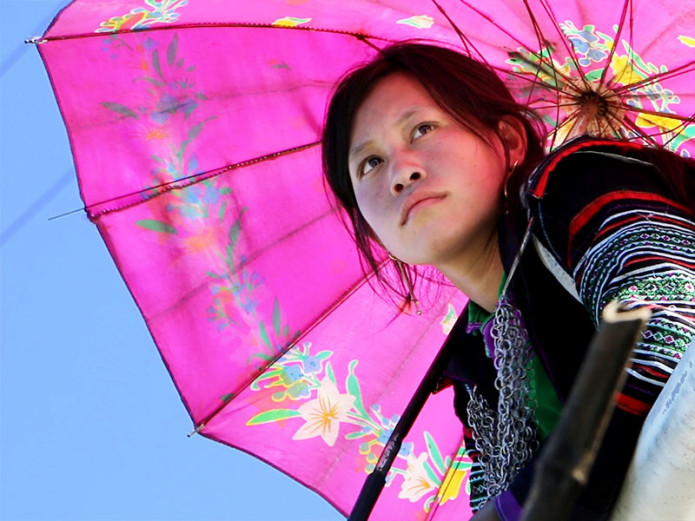 For the past six years, I've given everything I have to raise awareness of the global human trafficking crisis, which claims over 40 million victims around the world.
Most victims are women sold for sex, and millions are only girls. How would you feel if your sister or daughter simply vanished, never to be seen again?
Awareness is the crucial first step towards change.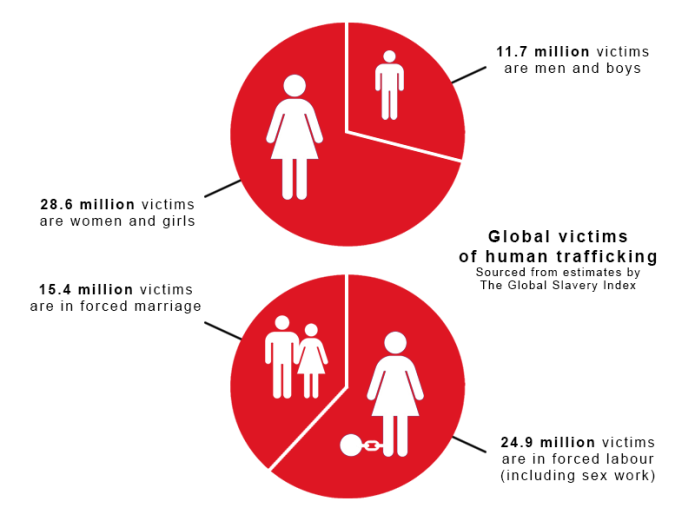 May and Pang's story has now been released as a feature documentary, 'Sisters for Sale'.
The story already reached millions of people (via CNN, Newsweek, TEDx, VICE, etc) before the film was even finished. 'Sisters for Sale' has now premiered at two international film festivals, and won awards at both.

We didn't make 'Sisters for Sale' to win awards, but to share a vitally important message with you. That's why we've chosen to take the film out of the festival circuit, and share it with you today.
For a very limited time, you can watch 'Sisters for Sale' for just $1 - in English, French, German, Hmong, Italian, Spanish or Vietnamese.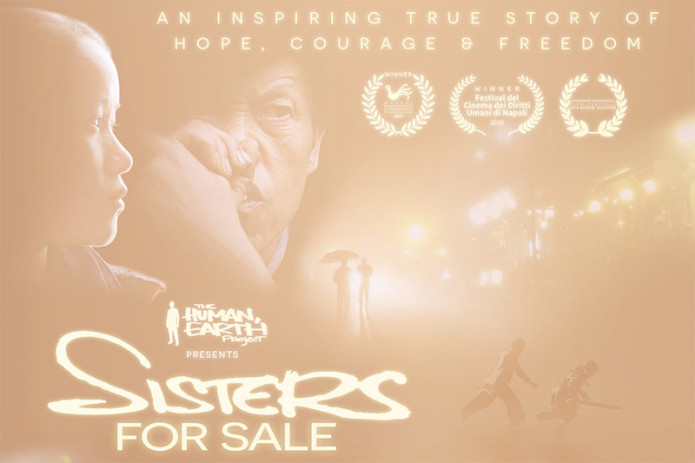 The most difficult part of our journey is behind us. We found both May and Pang, and gave them the freedom to determine their own futures.
We have a unique and very powerful story which can make a very real difference against the global human trafficking crisis - now we just need to share it.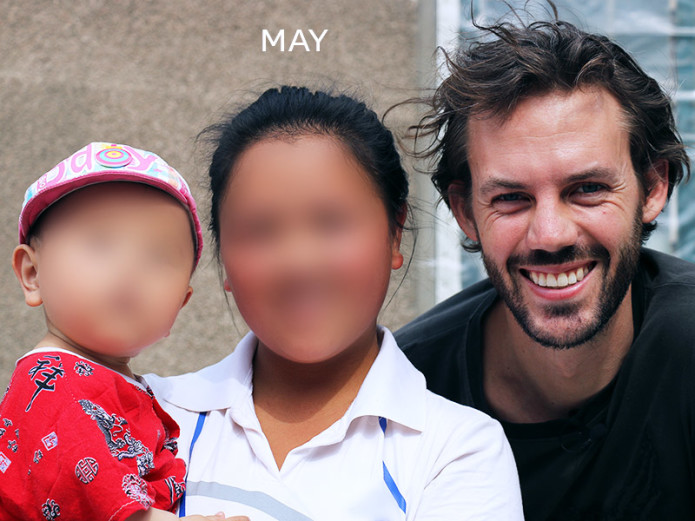 There's so much to 'Sisters for Sale' that we just couldn't fit into the film.
We're now planning to tour the documentary to engage people personally with the facts of human trafficking, and are working to expand 'Sisters for Sale' as a book and podcast.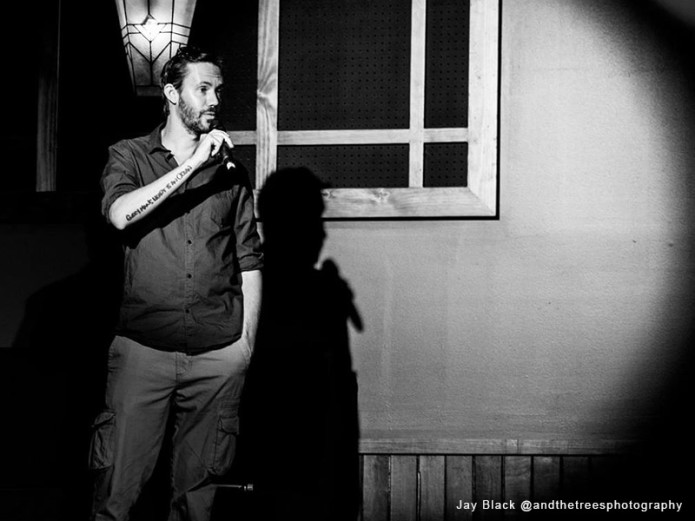 We want to use the story to support Alliance Anti-Trafic and Blue Dragon Children's Foundation, two amazing organisations who rescue kidnapped girls and help protect other girls at risk.
But we can't do it without you.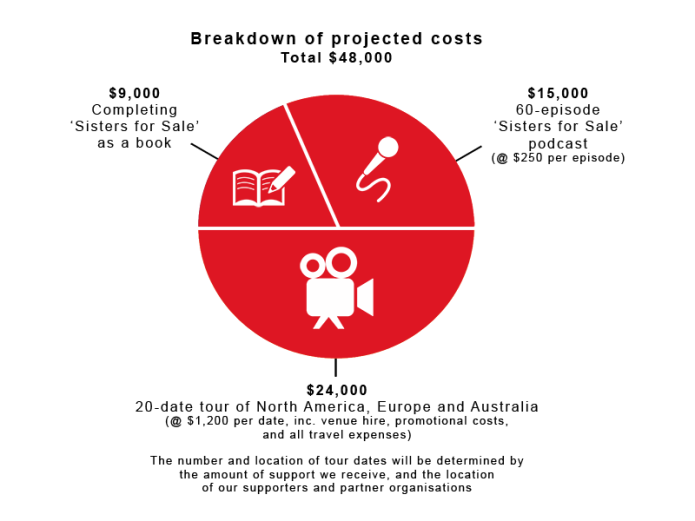 We're already giving a huge amount of time and energy to this work, and now we need your help. We've put together some great rewards to thank you for your support.
This is your chance to see the film, get the gorgeous original soundtrack and large, high-quality film poster, plus three alternate poster designs, the script, and the numbered, limited-edition rescue map.
We also have a very special sneak-peek at the 'Sisters for Sale' book - even in the opening chapters you'll understand just how much of this incredible story was left untold in the documentary!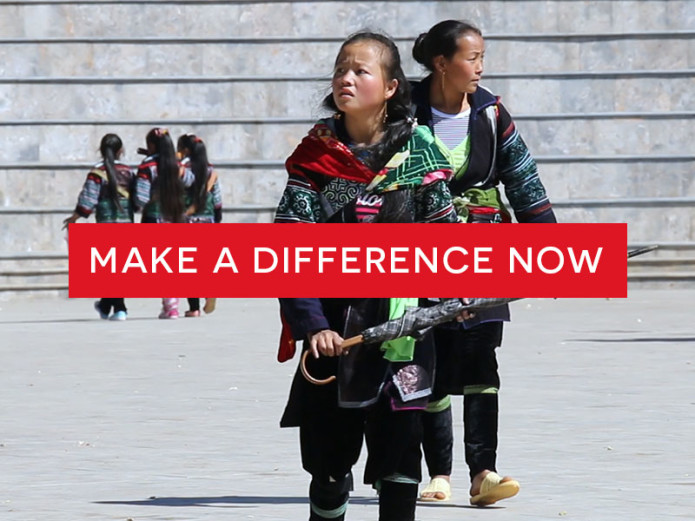 You can make a very real difference in protecting young women right now. Every dollar will be dedicated towards fighting human trafficking.
If you can't support our work financially, please share our campaign and let your friends know what we're doing!
Check out the 'Sisters for Sale' documentary trailer here, and learn more below: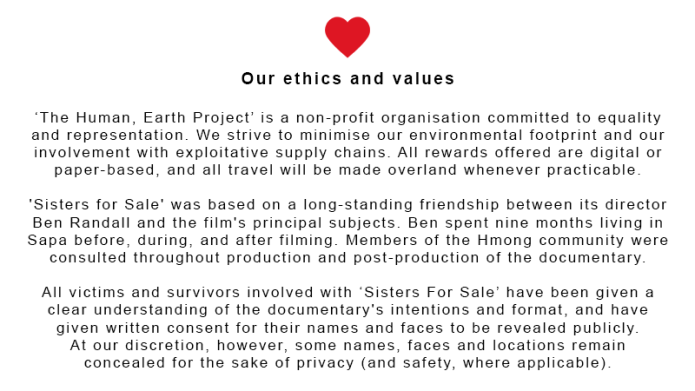 "I was utterly blown away by this documentary... 'Sisters for Sale' is something that everybody would benefit to see. Seriously." - Nora Dunn, AKA The Professional Hobo
"Incredible... I think my perspective of the world changed forever. This is exactly why I supported you." - anonymous supporter
"So powerful. I'm writing my Master's thesis on bride trafficking, but all the reports and studies in the world can't capture the humanness of Sisters for Sale." - Jennifer Wells-Qu, Equality Now
"This film is an absolute must-watch. Amazingly heartbreaking story." - Simone Taylor, supporter
"I have seen the film, and all I can say is that each and every one of you needs to watch it and get behind this incredible work." - Benjamin Cooper, supporter
"Thank you for your courage, your tenacity, and your willingness to do something beyond just talk about the tragedy that is human trafficking – I applaud you." - Donnie Featherston, supporter
"If I can't do it myself, I should at least support someone with the heart, guts and brains who can." - Lucas Thacker, supporter